YOUR DIGITAL TRAVEL GUIDE FOR DOWNLOAD
Paris, Rome or Vienna -
DISCOVER THE MOST BEAUTIFUL CITIES OF EUROPE IN A NEW AND SUSTAINABLE WAY
Travelling is an experience. It inspires and creates individual memories that you remember for a long time.
The digital travel guides were created out of this intention. They are based on my own travel experiences. My mission is to provide you with a useful tool to experience your city trip in a relaxed, enjoyable and cost-saving way.
The digital form not only reflects the modern spirit of our time and allows unlimited access through downloading, but also avoids the need to print on an increasingly valuable resource, namely paper.
The digital travel guide offers city maps, insider tips and recommendations for a more relaxed way of traveling without spending time doing your own research. Filled with lots of tips regarding sightseeing, culture, food and lifestyle.
What makes it special is that each location in the travel guide is tagged with a direct link. This provides you with all the important information about entrance fees, opening hours, location details and websites. So you can book online tickets and restaurant reservations or find the fastest way via Google Maps.
Your city trip has never been so simple, time-saving and sustainable!

the new way to travel - inspiring, educational and sustainable
Easy to work with - use the direct links to all selected places
access at any time on your mobile devices - for a convenient, paperless, digital travel experience
for a relaxing trip with lots of insider tips
You need the digital travel guide when...
Feel free to click the Pictures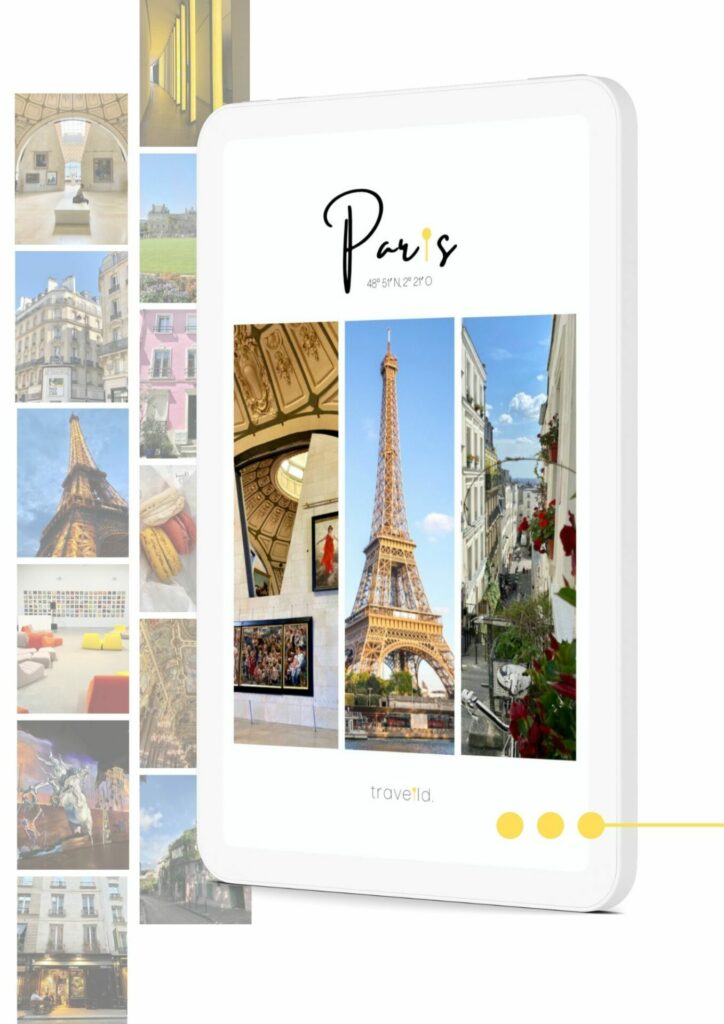 ..you want to travel in a relaxed way!
...because you already know about all the cool spots without doing extensive research yourself.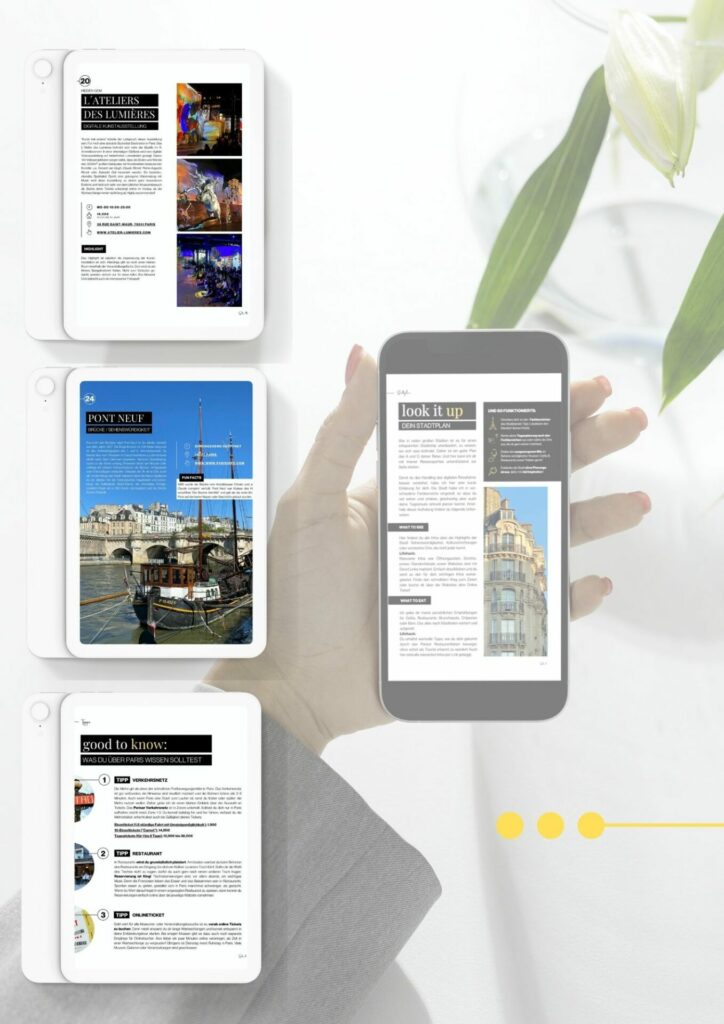 ..you want to experience the city off the beaten path!
I'll show you the hidden places to see a different side of the city.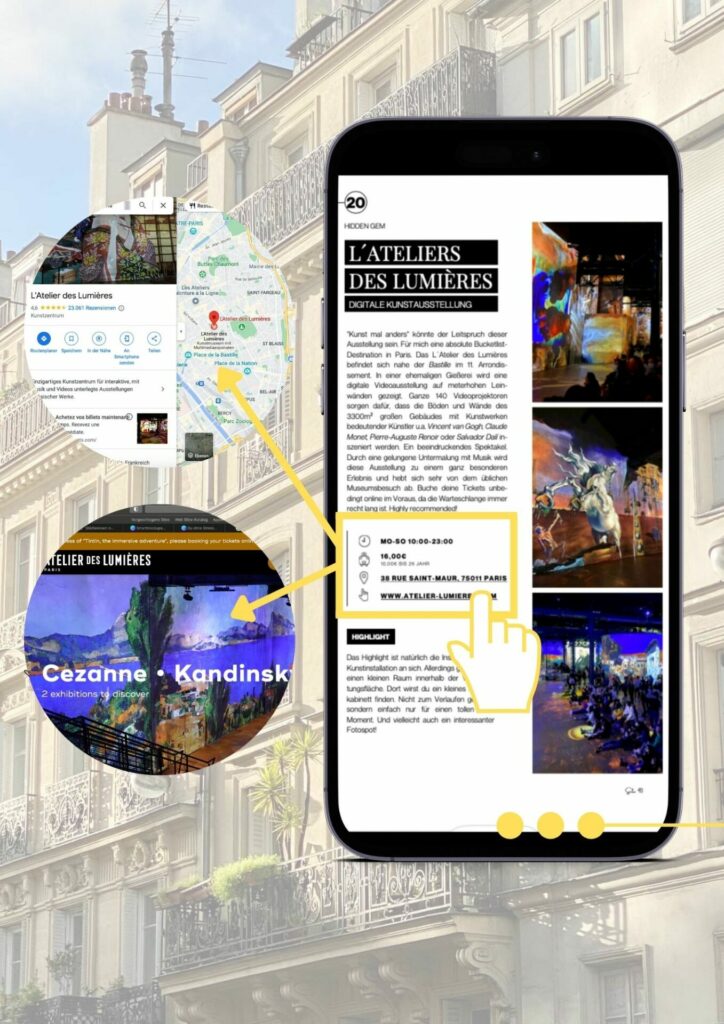 ..you don´t want to be disorganized!
All information regarding entrance fees, opening hours, location details and websites are directly linked.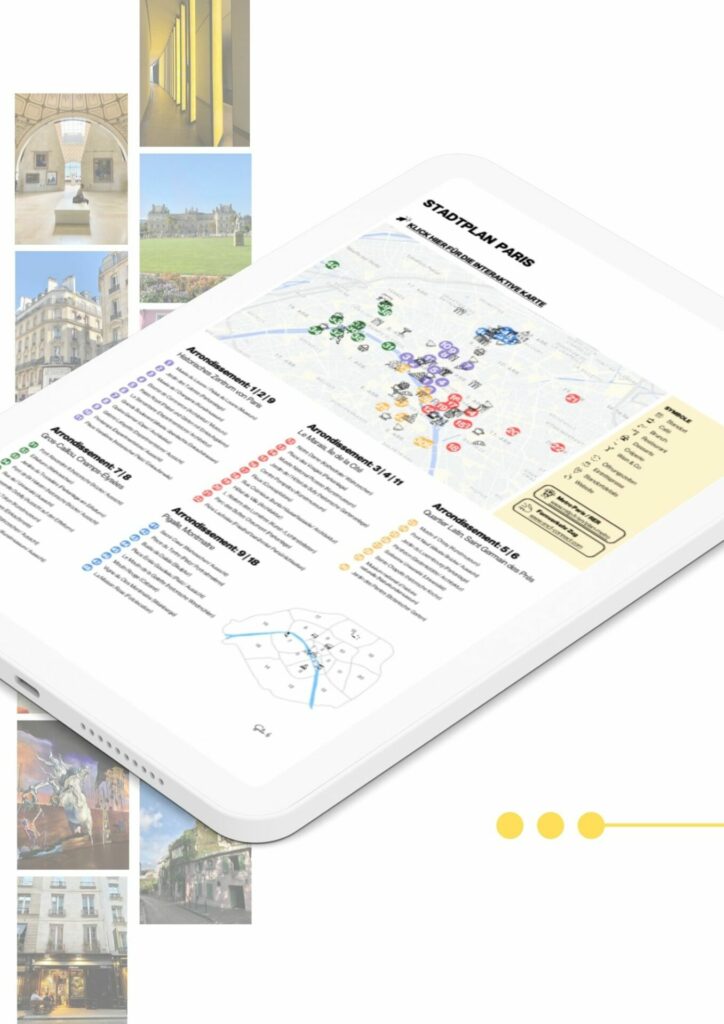 ..you want to be easily navigated through the city!
Thanks to the integrated city maps, you know exactly where to find what. You'll save valuable travel time.
I'm Denise, creative mind and photographer. I travel through Europe and share my stories with you.
Traveling is a way of life for me.
Being an explorer, experiencing adventure, feeling freedom and passion for life.
I like to be inspired and be an inspiration at the same time.
Traveling to the diverse cities of Europe has opened up new perspectives for me. I have never returned from my trips feeling like the same person. That's the pure magic of travel. I want to share it with you.